Welcome to Saint Arbor Customs!
Where Passion and Craftsmenship Meet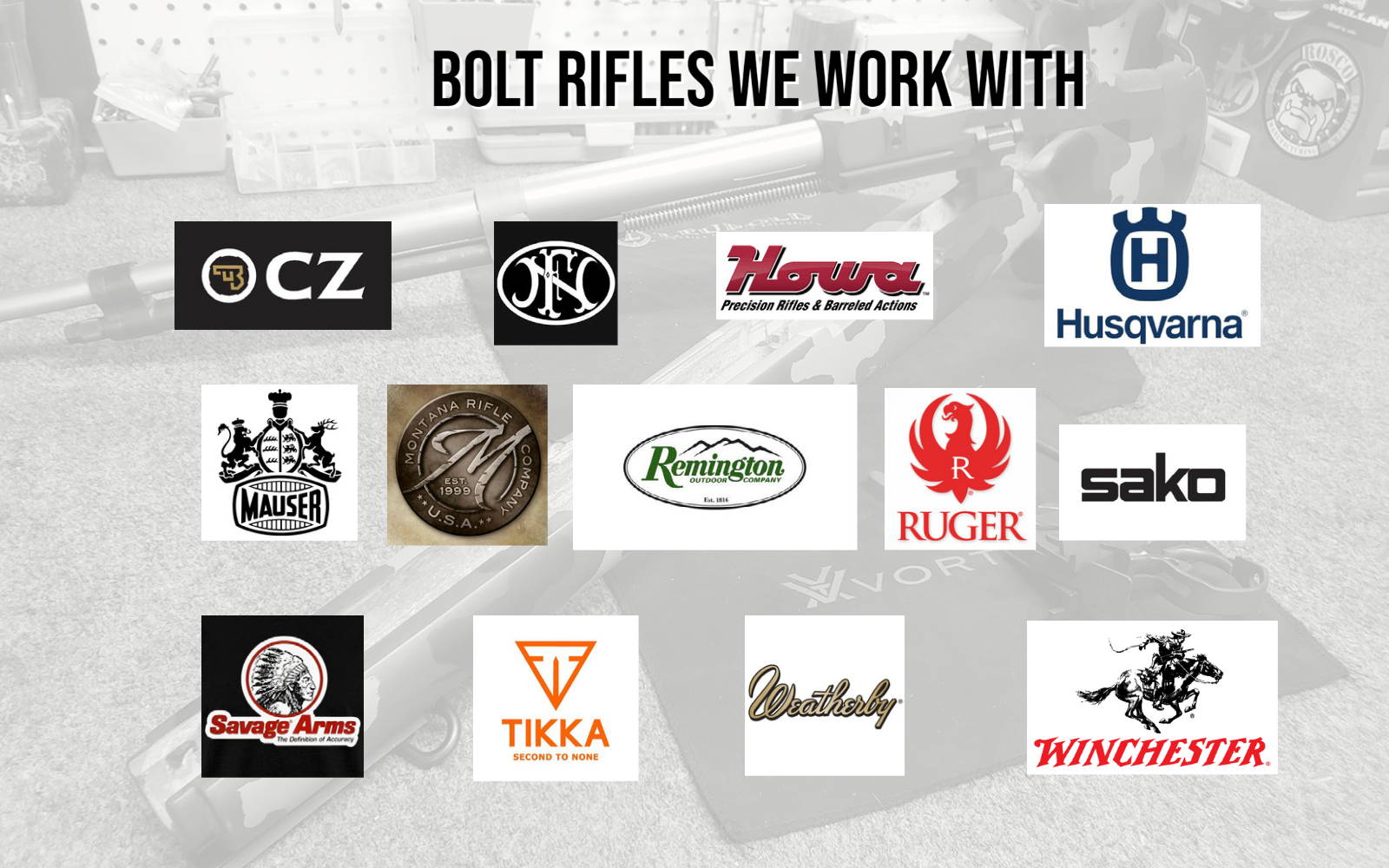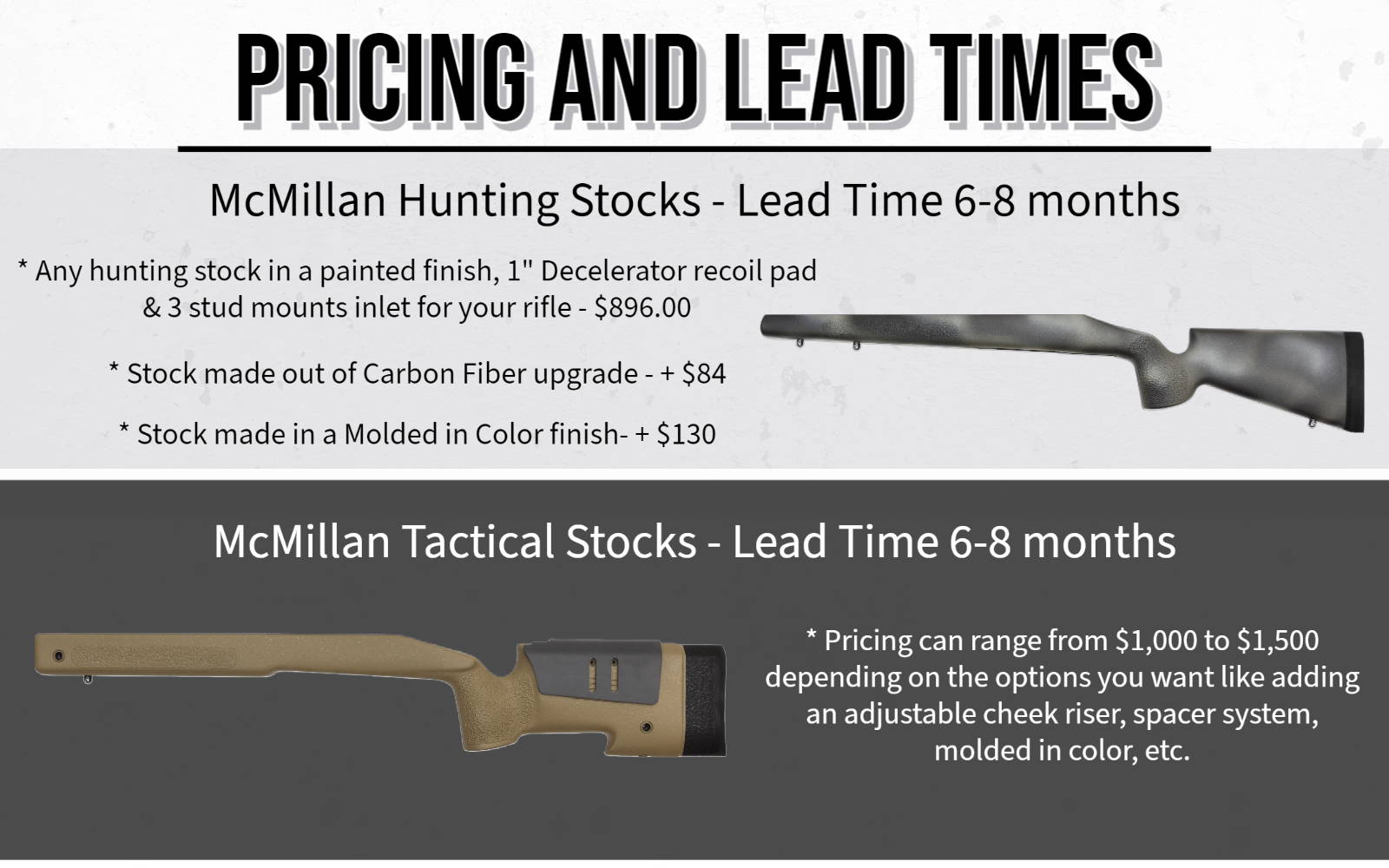 CLICK ON YOUR RIFLE BELOW TO SEE MODELS WE INLET STOCKS FOR:
A-bolt
A-bolt II
BBR
X-Bolt
Model 76
Model 97 short action
PBR
SPR short action
TSR short action
Model 98
Interarms Mark X
Mini Mark X
Model 7
Model 700
Model 40X
Gunsite Scout
M77 Mark II
77/22
AI, AII, AIII/L61R, AV
75-1, 75-3, 75-SM, 75-4, 75-5
85S, 85M, 85L
491, 591, 691
Quad
P94S
M995
Model 10, 11, 12
Model 110
Mark V
Vanguard
Vanguard 2
---
1. Contact us or place your order using our order form here. Payment is made in full up front.
2. Once we receive your order, we'll place the stock order with McMillan Fiberglass Stocks and pick it up from them when its done.
3. Once we receive the stock in our shop we will email you to send us your rifle with a copy of our FFL. We must have your rifle here to do the inletting and any custom fitting that may be involved.